Graffiti Alley In Baltimore Maryland
Graffiti Alley in Baltimore, Maryland, is a must-see destination for street art enthusiasts and anyone interested in the city's vibrant arts scene. This half-mile stretch of alleyway, located around Howard and W 19th ½ streets in the Station North Arts and Entertainment District, directly behind Graffiti Warehouse and the Motor House, is home to an ever-changing collection of vibrant and colorful street art.
The History Of Graffiti Alley Baltimore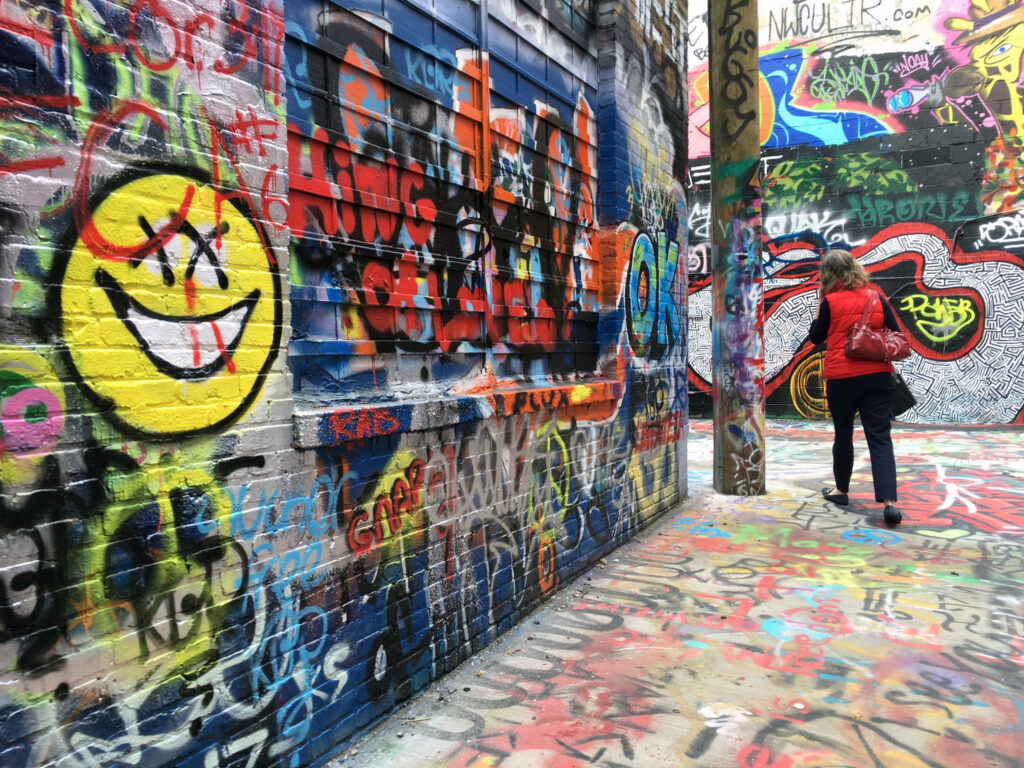 The alleyway was originally a crime-infested area of Baltimore, with mostly prostitution, drug use and drug deals being the norm for the alley. It first transformed into a street art destination in the early 2000s, when Graffiti Warehouse, a street art studio and warehouse, relocated its headquarters adjacent to the alleyway. They transformed the alleyway into a safe haven for graffiti artists, allowing artists to showcase their work and tag their art without the threat of law enforcement or prosecution.
Shortly after Graffiti Warehouse relocated, a group of local artists began using the space as a canvas for their work. Since then, the alley has become a popular spot for both local and visiting artists to showcase their talents. Today, Graffiti Alley is home to a wide variety of street art styles, including graffiti, murals, and paste-ups.
One of the most striking features of Graffiti Alley Baltimore is its sheer diversity. Visitors will find everything from large-scale murals to small tags and stickers, all created by a wide range of artists. The alleyway is also home to a number of community-based projects, including the annual "Paint Off" event, which brings together local artists to create new works in a single day.
The alleyway is also constantly changing, with new works appearing and older pieces being painted over or removed. This means that visitors can return to the alley again and again and always find something new to see. The changing nature of the art on display also means that it is a perfect destination for repeat visitors, who can come back to see the new artworks and see how the alleyway has evolved over time.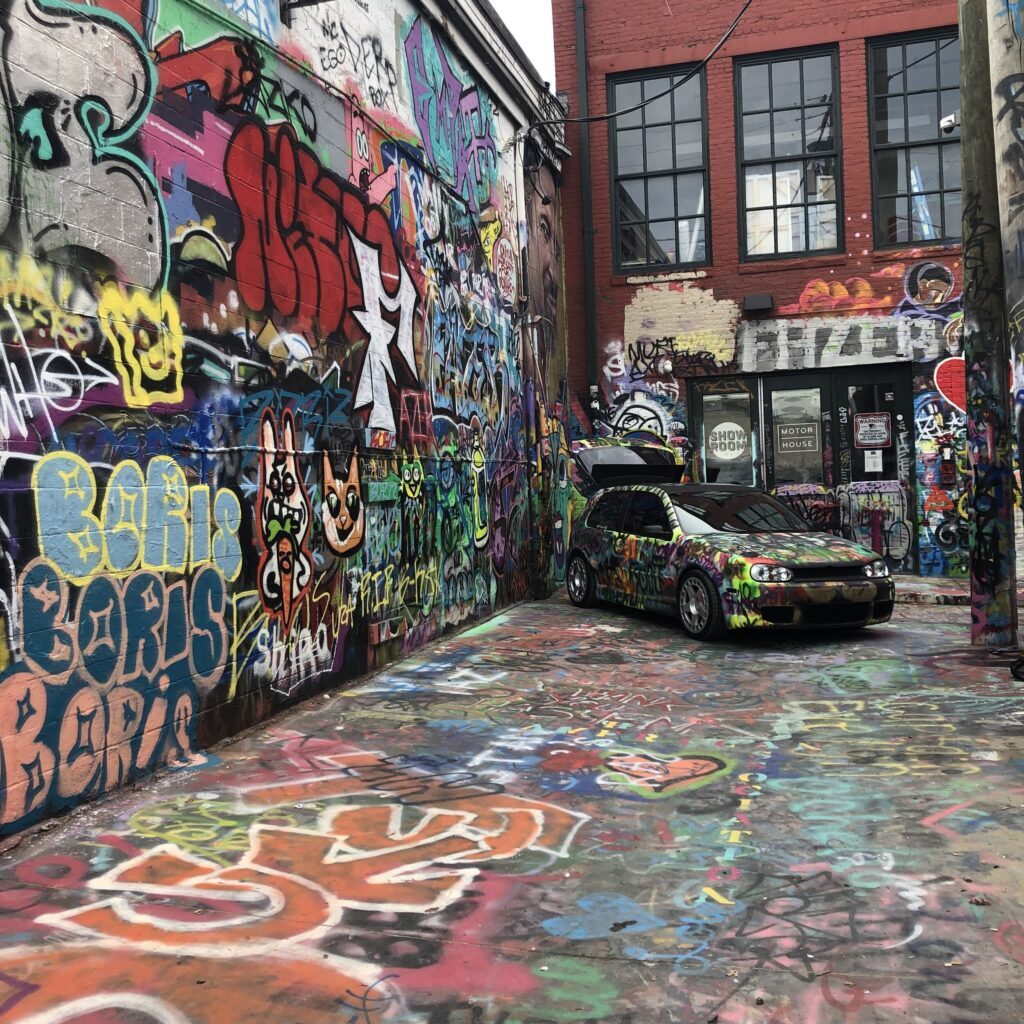 In addition to the street art, Baltimore Graffiti Alley also features a number of other attractions and amenities. Visitors will find a variety of food trucks and vendors offering everything from hot dogs and hamburgers to ice cream and coffee. The alleyway is also home to a number of galleries and art studios, which are open to the public and offer a chance to see the work of local artists up close.
Visiting Graffiti Alley is a great way to experience Baltimore's vibrant arts scene and to get a sense of the city's rich cultural heritage. The alleyway is easily accessible by foot, bike, or public transportation and is open to visitors year-round. Whether you're a street art aficionado or simply looking for a unique and exciting destination, Graffiti Alley is a must-see destination in Baltimore.
What To Wear?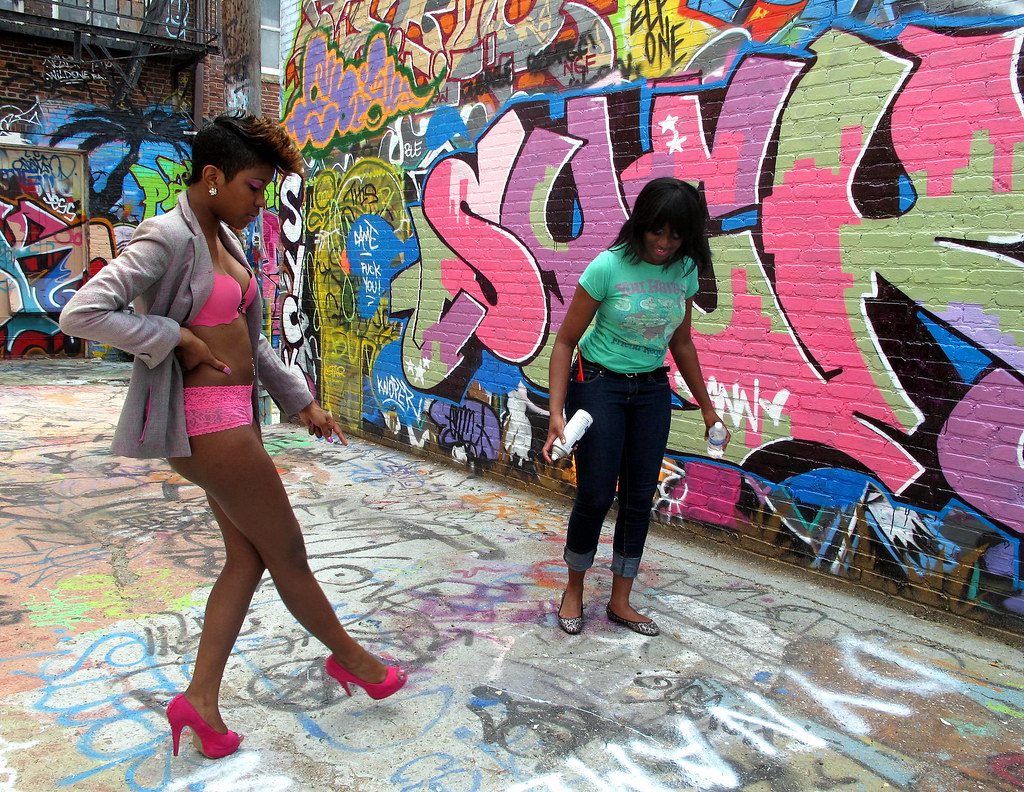 When visiting Graffiti Alley in Baltimore, it's a good idea to wear comfortable clothing and shoes suitable for walking and standing for extended periods of time. Keep in mind that Graffiti Alley is an outdoor space, so you should dress appropriately for the weather.
Since you'll be surrounded by colorful and vibrant street art, it might be a good idea to wear neutral or solid-colored clothing to avoid clashing with the background. This way, the focus will remain on the art, and you'll blend in more seamlessly with the surroundings. However, if you're looking to stand out and take some bold photos, you can opt for bright and colorful clothing.
Overall, the most important thing is to wear something that makes you feel comfortable and confident, as you'll be exploring a unique and exciting part of Baltimore's street art scene.
What's The Best Time To Visit?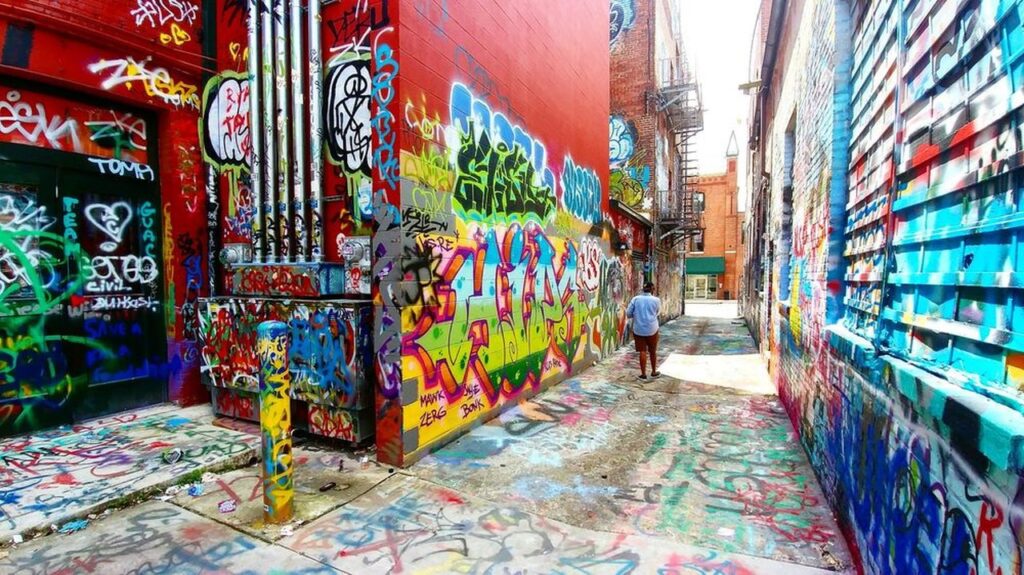 It's recommended to visit during the day, while the sun is still up. Although, Graffiti Alley isn't the most crime ridden area in the city anymore, it is still a good idea to take precautions and stay as safe as possible at all cost. In addition, visiting while the sun is shining will help you appreciate the artwork better.
The spring and fall months, from April to June and September to November, are generally the best times to visit. The weather is mild, and the colors of the art appear more vivid.
During the summer months, from June to August, temperatures can be hot and humid, but the alleys are bustling with activity as tourists flock to the area. However, it's important to note that summer is also the peak season for crime in Baltimore, so visitors should take extra precautions.
Winter months, from December to February, can be quite cold and may not be the best time to visit unless you are prepared for the weather conditions. However, the alleys are typically less crowded during this time.
Ultimately, the best time to visit Graffiti Alley in Baltimore depends on your personal preferences, but be sure to check the weather forecast and take any necessary precautions to ensure a safe and enjoyable visit.
Where Is Graffiti Alley Located?
Graffiti Alley Baltimore
Howard St. and W 19th ½ St.
Baltimore, MD 21218
Graffiti Alley is located directly behind Graffiti Warehouse and the Motor House at 120 W North Ave.